Intelligent Automation & Cognitive Computing

Intelligent automation & cognitive computing will be the next mega-trend in tech – and Upskills is at the forefront. Our KLAARA combines cognitive technologies with automation to enable you to process complex information and automate judgmental tasks, boosting output and efficiency and eliminating bias.
Breakthrough Innovative Technologies
Machine Learning
Natural Language Processing (NLP)
Intelligent Data Processing
Quantum Computing
Machine Learning
In machine learning, computers learn from data, outcomes, and feedback loops in order to improve their own performance.
Deep Learning
Learning by example is what deep learning is all about. Using machine learning, it instructs computers to mimic what humans do naturally. Automating complex operations and making decisions at higher levels of accuracy enables customers to receive tailored services
Cognitive Intelligence
By using cognitive intelligence, machines are able to make decisions based on historical data, which maximize their chances of success in a given area.
Natural Language Processing (NLP)
Intelligent Data Processing
Quantum Computing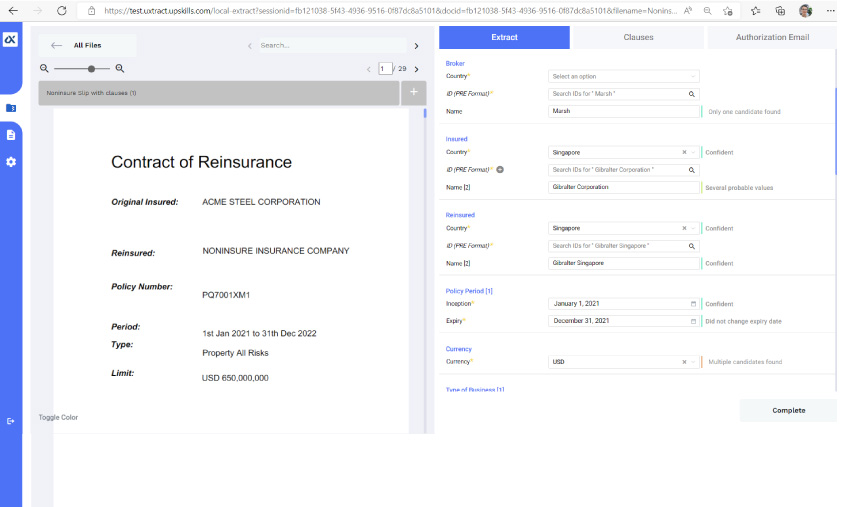 Future of Intelligent Document Processing
Klaara, our Intelligent Document Processing solution helps you to extract key information from complex documents such as contracts, term sheets
This includes a wide range of application for banking, insurance, reinsurance, compliance, legal and many more!
Future of Financial Statement Spreading
Klaara uses Cognitive technology to extract data from financial statements.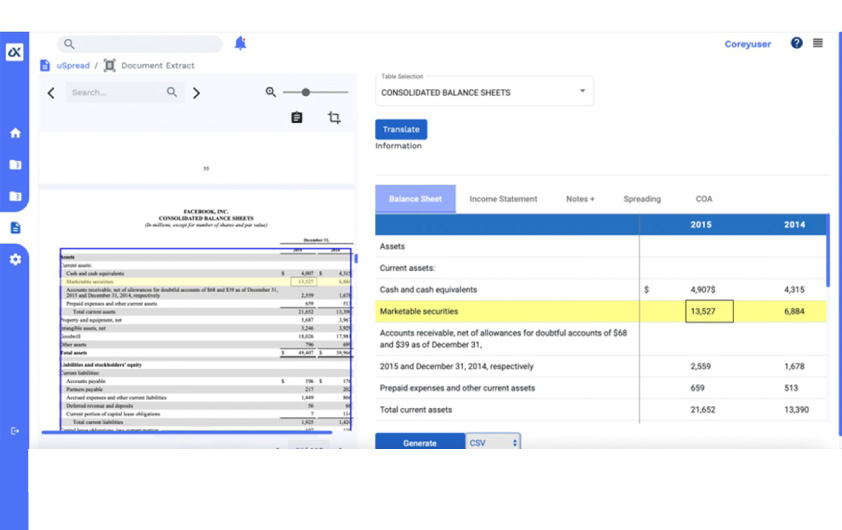 Need a POC? We can implement an AI project with you, developing your innovative lab & AI ecosystems
Underwriting
(Reinsurance Contracts)
Engineering & Construction
Bidding and Project management (Tender Documents, Specification Sheets)
Market research & Trading (Market Data, Research Reports, News Flow, Industry Databases)
Financial Analysis (Financial Statements, Analyst Reports)
Operational Management (Machine/Product Manuals/Instructions)
Let's talk about where you are and what you want to achieve. We'll help you find a solution that's right for your organization.