This year, Upskills celebrates International Women's Day by supporting the UN's storytelling for Gender Equality project, strengthening our commitment to empower women and create an inclusive society.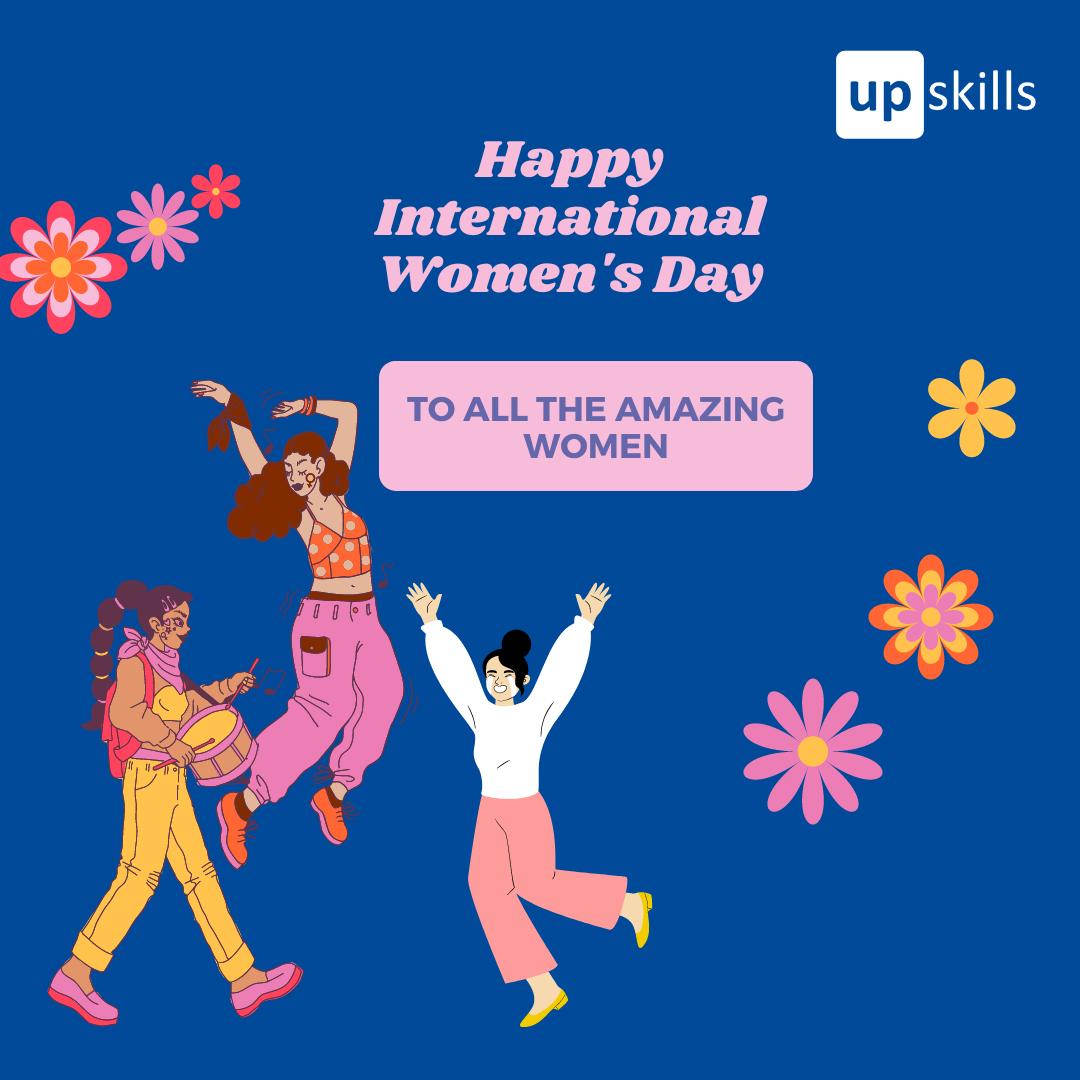 Technology and Capital Markets can be very male-dominated industries but there are incredible women leading the way in all areas of these fields, and we work with some of them! Kicking off this year's campaign, we asked some of our in-house talents from different business verticals to share their take on embracing equity.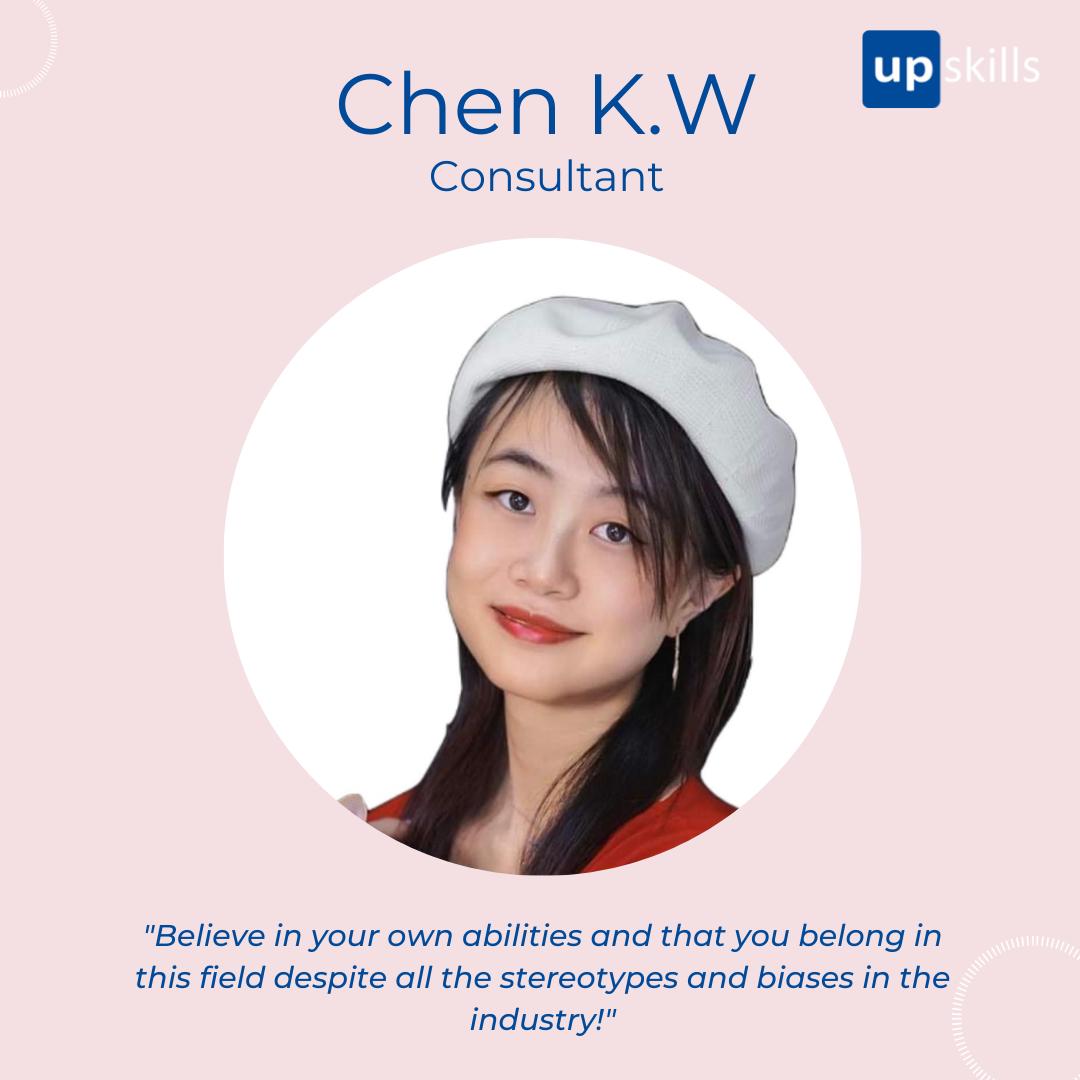 Chen K.W – Consultant 
Kewei's daily activities include bridging the gap between different stakeholders such as developers, vendors and system end-users to create a system that serves the needs of those in the Capital Markets industry. 
 
What do you think of this year's International Women's Day message #embracingequity? What does this mean to you?  
The theme "Embracing Equity" highlights the need for gender equity in all aspects of life, including in the workplace, politics, and society as a whole. It emphasizes the importance of breaking down systemic barriers and promoting inclusivity, diversity, and equal opportunities for women. Personally, I have faced discrimination before and I hope that this year's International Women's Day serves as a reminder that gender equity is essential and that we all have a role to play in creating a fair and just society.  

What do you think about being a Woman In Tech?
Women often faced unique challenges such as stereotypes, biases, and a lack of representation. They face discrimination when it comes to recruitment and promotions, and they often struggle to be taken seriously in male-dominated fields. Despite such challenges, women can be incredibly successful, making important contributions to their fields! Many women in our fields such as Capital Markets are also passionate about using technology to solve problems and improve people's lives!  
 
What is your best advice as a Woman in Tech? 
Believe in your own abilities and that you belong in this field despite all the stereotypes and biases in the industry!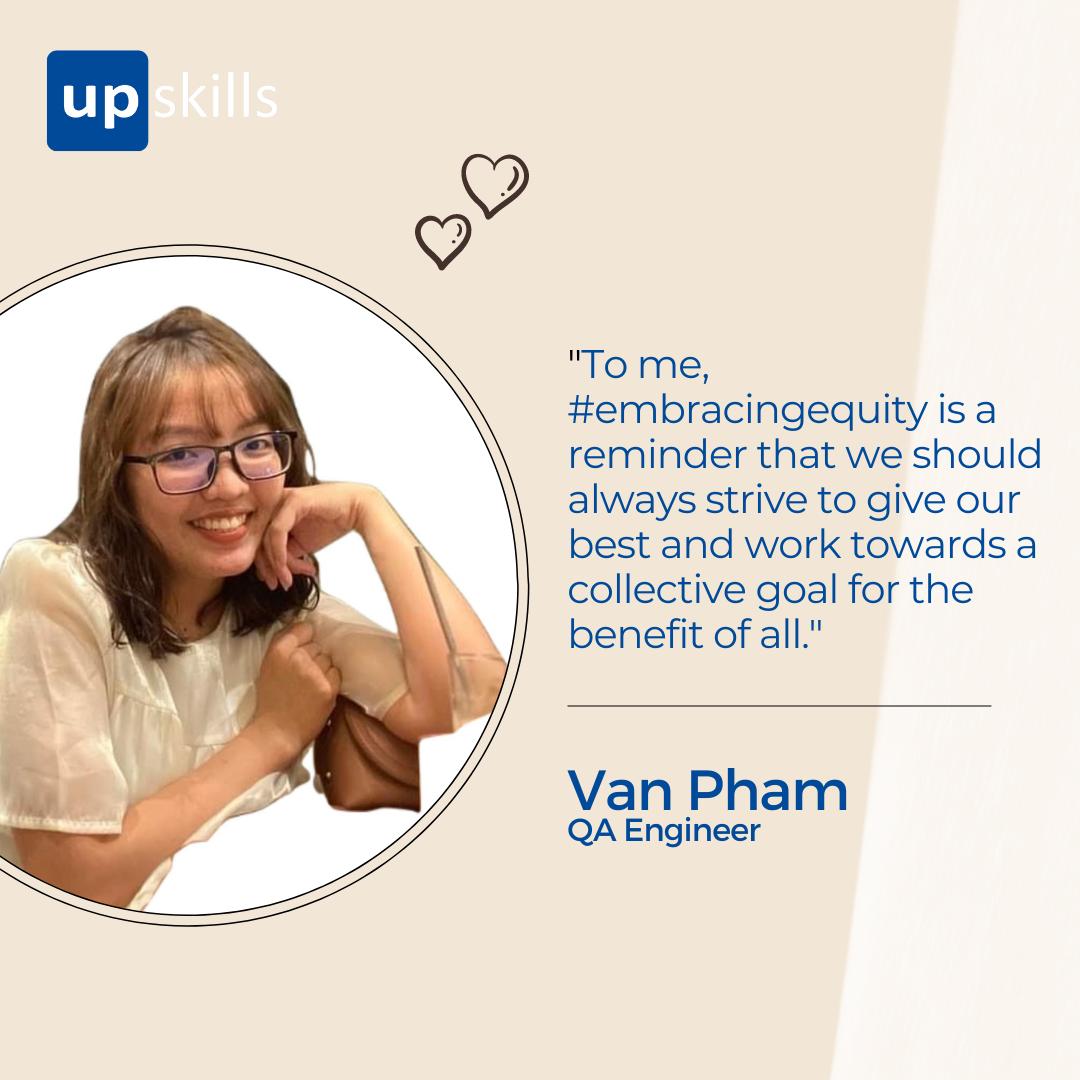 Van Thuy T.P – Software Quality Assurance Engineer 
Van Thuy's daily activities include working on both manual and automation testing using the Selenium framework where she is familiar with the organization's process requirements.  
 
What do you think of this year's International Women's Day message #embracingequity? What does this mean to you?  
Each of us have unique strengths that make us valuable members of the team at our workplace. To me,  #embracingequity is a reminder that we should always strive to give our best and work towards a collective goal for the benefit of all. 
What do you think about being a Woman In Tech? 
I am delighted to be part of the tech community as a woman. The outdated notion that only men can do technical roles is no longer true. Nowadays, many women are demonstrating their strength and positive attitude, inspiring and encouraging other women to believe that they can achieve more!  
What is your best advice as a Woman in Tech? 
Find passion and purpose in your work

 

Identify and connect with mentors

 

Make empowered decisions and taking ownership of your work

 

Commit to continual improvement and growth by learning new skills

 

Learn from your failures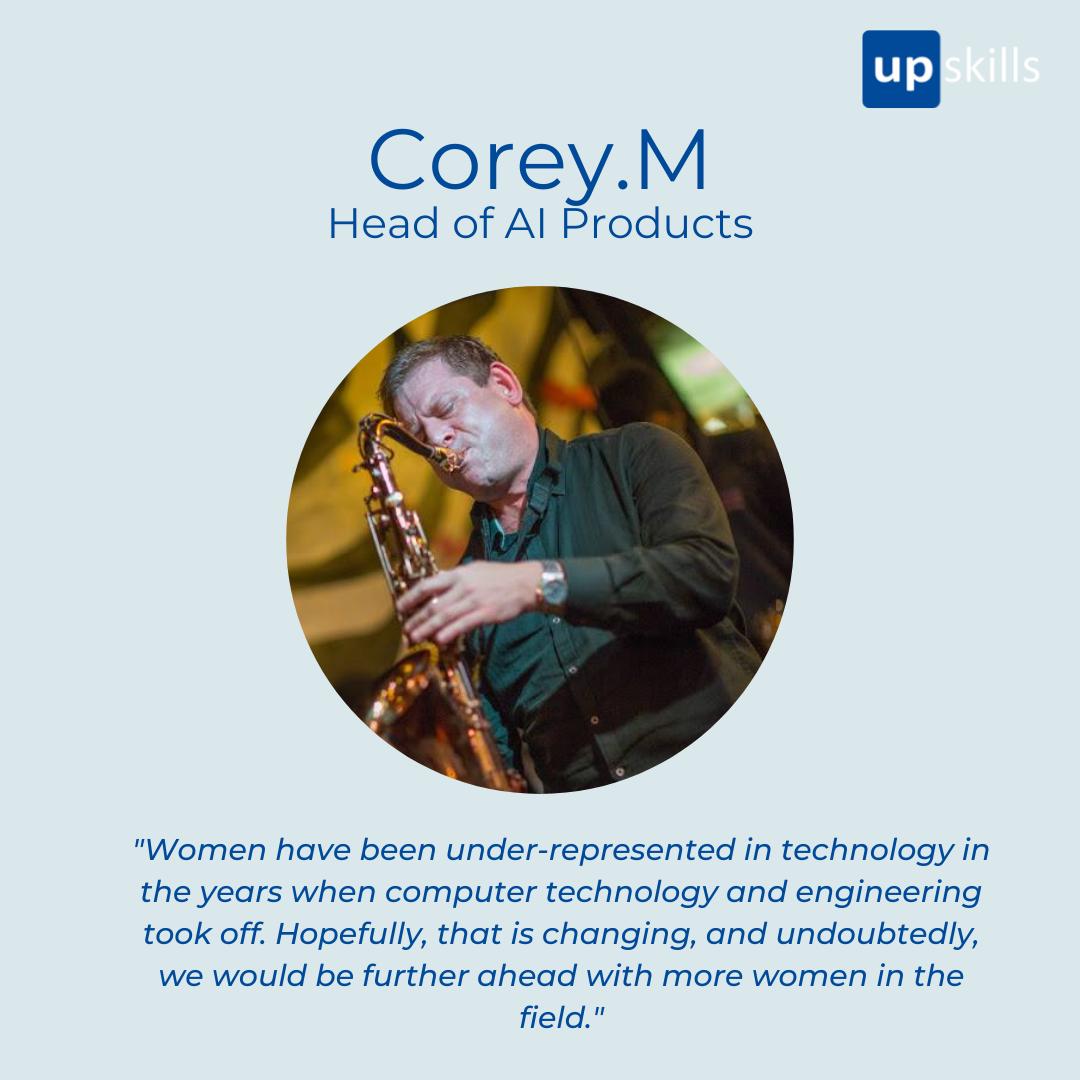 Corey M. – Head of Machine Learning, Products (Ally) 
Corey has been working in Singapore since 2007, starting out at the Institute for Infocomm Research A*STAR as a research scientist, and later leading research groups. Around 2018, he left A*STAR to start a company that developed Ophthalmological tests using VR equipment but then was recruited to be Head of R&D for One Connect Financial Technology's International lab. 
 
What do you think of this year's International Women's Day message #embracingequity? What does this mean to you?  
In terms of Embracing Equity, I really see it in a broader scope. I cannot say I am a Buddhist or a Zen Buddhist, but there is a belief in Spiritualism that each person is one element of a larger unity that includes absolutely everything. In that sense, equity isn't equality, it is more. We are all part of the same, we are more than just equals as humans. We are fundamentally the same. 
 
What do you think about supporting Woman In Tech/Leadership? 
I am extremely happy to support women in tech and leadership. In Upskills and in my previous company, I had worked for CEOs who are women, it has always been a positive experience. Women have been under-represented in computer science, engineering, and technology in the years when computer technology and engineering took off. Hopefully that is changing, and undoubtedly, we would be further ahead with more women in the field. 
 
What is your best advice towards allies on supporting Woman in Tech? 
Gender, race and religion are all insignificant in the workplace. Team members should be wholly judged on their contribution to the team, and having a diverse mix of backgrounds, genders, and races will almost certainly create stronger teams that have a better chance of succeeding. Certainly, the same is true for those in leadership positions. Diversity generates strength and the ability to see issues from multiple perspectives.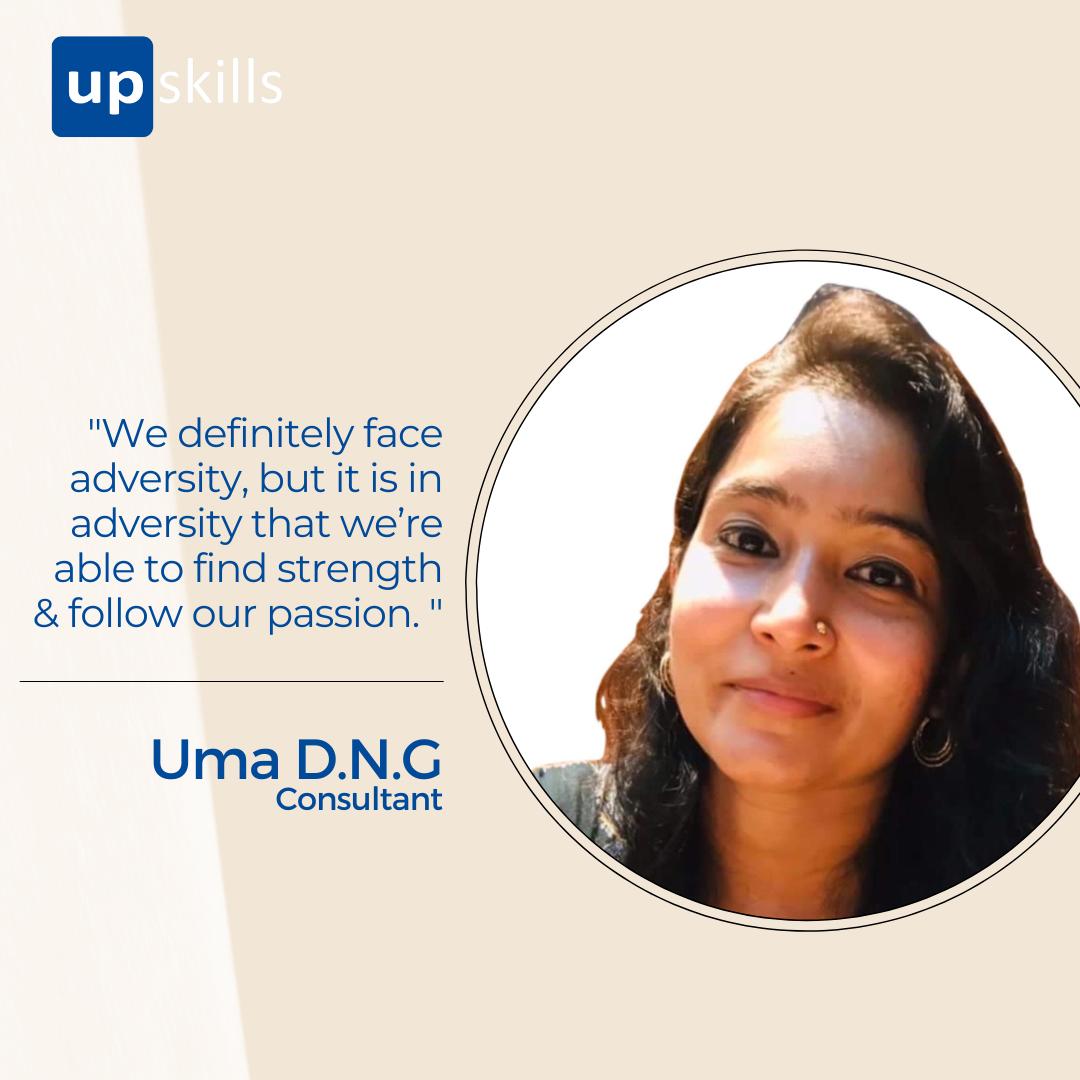 Uma D.N.G – Consultant 
Uma's has been engaged in various roles supporting financial institutions as well as an academic in several established varsities. She currently supports the Account & Back Office Modules.  
 
What do you think of this year's International Women's Day message #embracingequity? What does this mean to you?
I believe that embracing equity, the theme for IWD 2023 is about giving people what they need to be successful. It is not about giving everyone the exact same thing and expecting them to thrive at the same level of success but rather giving everyone something that is in line with their individual needs to enable success. For me, this means helping to create an environment where everyone has the opportunity to succeed, recognizing that people have different needs and circumstances in order to thrive and reach a desired equal outcome. 
 
What do you think about being a woman in Tech and holding a leadership role?
Being a woman in tech with a leadership role is most definitely challenging yet rewarding. This industry is driven by strong minds and capable people which I believe are traits that are not driven by gender. We definitely face adversity, but it is in adversity that we're able to find strength and follow our passion. 
 
What is your best advice as a Woman in Tech?
Be confident in yourself and build positivity around you. This will in turn build your own resilience against the adversity that you may face while following your passion for technology